Welcome! We Are Making the Web a Better Place With Apps, Videos, and Websites.
We design and build online tools that can help you increase your bottom line.  Talk to us today about how we can help your business grow.
Schedule a Consult
Portfolio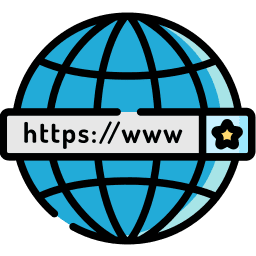 Website Design & Development
With WordPress experience dating back to 2007 when it was the new kid on the block, we're very comfortable creating beautiful sites that are easy to maintain and update.
Website Design
Your website is the representation of your business online.  We make sure the look and feel, along with usability, is the best possible representation it can be.
Branding & Logo
Branding should be consistent with your offline campaigns.   From logo to individual colors, we do our best to make sure that your site seamlessly fits your branding style.
Content Strategy
Adding content to your site regularly can help boost your online rankings and SEO.  We teach you how to manage this in-house so that you have complete control of the process.
Built for You
We build WordPress websites, which can optimize your online budget.  WordPress is a tool you can manage yourself, which is a significant cost-savings over time.
Choose a Template
We have hundreds of templates available that can suit you.  We always customize every site to the individual business being represented.
Maintenance & Updates
With WordPress, maintenance and updates are easy to manage yourself.  You can also hire us to do it for you!  We teach you everything you need, and we're there for a quick consult if required.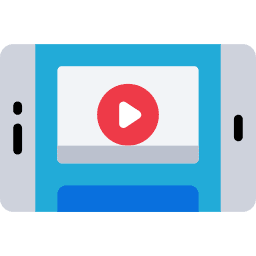 Online Video
The most compelling and easily consumed method of online communication is video.  Compress your message into a brief and memorable video for current and future clients.
Multiple Style Choices
Whether you want a photo montage, animated short, or humorous text video, we can create it.
Your Unique Message
Our first question is always: What do you want to say?  Then we create a video that sends that message, clearly and concisely.
Every Video Original
We don't believe in churning out the same video over and over for clients.  Every video is made uniquely for you so that you can stand out on the web.
Humor gets Attention
Our favorite style (and one that is very popular with viewers) is humor.  Inject humor into your video so that it is shareable and (hopefully!) viral.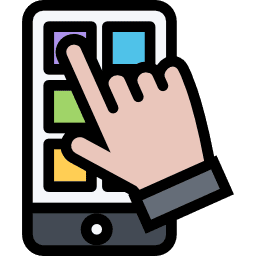 Progressive Web Apps
Take your online presence to a new level with a mobile web app.  Affordable and effective, a progressive web app can help you communicate and relate to your audience.
Affordable
You don't need to spend tens of thousands of dollars to have an app!  Our Progressive Web Apps are very affordable, delivering quality content and services for a low price.
Convenient
A PWA (Progressive Web App) only has to be added to the phone once.  There is no violation of their privacy, no running in the background and stealing valuable data, and no irritating updates.
Quality Design
We design each PWA individually to ensure it blends well with your existing marketing efforts.  It can match your website completely, or have a complementary look.  It's up to you!
Highly Functional
What do you want your PWA to do?  It can help you communicate with instant or scheduled push notifications, share content from a blog, and even facilitate live chats with users! 
What Users Want
Young people in particular are demonstrating a desire to use an app rather than a browser.  Be on the cutting edge of modern technology, and appeal to that demographic.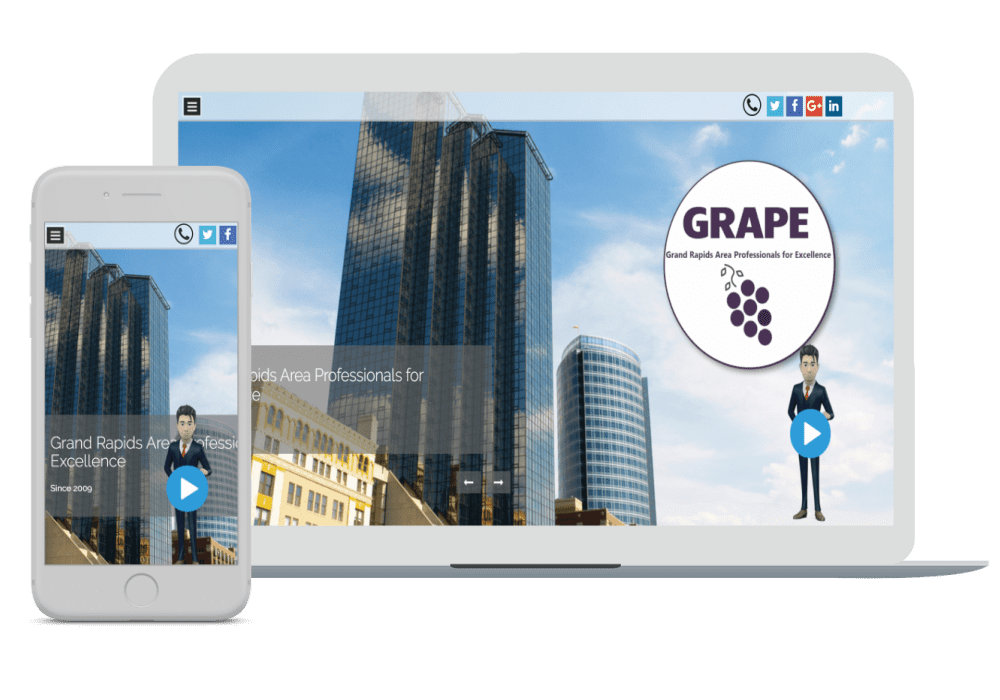 Website Development
Grand Rapids Area Professionals for Excellence Website
A nonprofit educational networking organization that organizes and hosts regular events, GRAPE's board needed a website that could be a communication hub.  We redesigned the site in late 2015 and have continued to maintain it.  (Look for a fresh new theme in 2020!).  The companion app is also key to making sure GRAPE's thousands of followers know what the next event will be.
Website Redesign
Earnest Apps Redesign
In late 2018 a major overhaul of our apps platform necessitated a new app website.  We love the bright colors and engaging design.
Welcome to Earnest Enterprises.  We've Been Building Websites for 12 Years
We believe in building beautiful, affordable websites that are easy for clients to manage themselves.  Using the WordPress platform provides a multitude of flexible options, utilities, and styles.  Updating and upgrading?  Easy!  Talk to us about making your site beautiful today.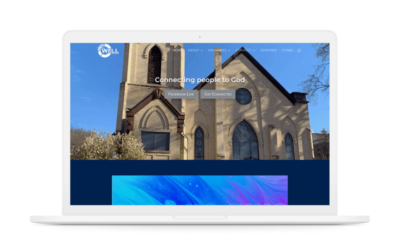 The Well Church had a templated site on SquareSpace for a couple of years and was interested in cutting expenses as well as a new look. We think the design fits the aesthetic of the congregation very well.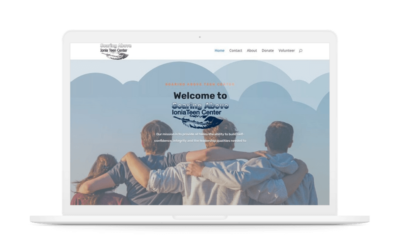 Soaring Above is an amazing resource for teens in the Ionia area. They provide a place for kids to go after school, mentoring, homework help, family support, and connections to counseling and other services. Locals who know the founders and the work they are doing are...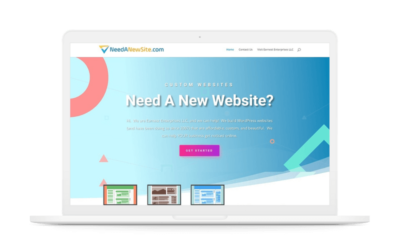 Need A New Site is actually our own website! It's a lot easier to remember the phrase "need a new site" than it is to remember "Earnest Enterprises LLC". And, it was an opportunity to go with a really bold new look which we love. This site is very simple and anyone...